Branding and logo design plays a key role in the purchasing of headwear and apparel— the leader in sales second to balls in sports retail environments.
If your logo is not established within the industry, make sure you work to create one that is. Hire a professional to explore opportunities for your pro shop design that are graphically pleasing and in harmony with the experience you offer.
The late great retail expert George Whalin summarizes it best in his writing, "Evolution Of the Modern Pro Shop"
The Power of the Logo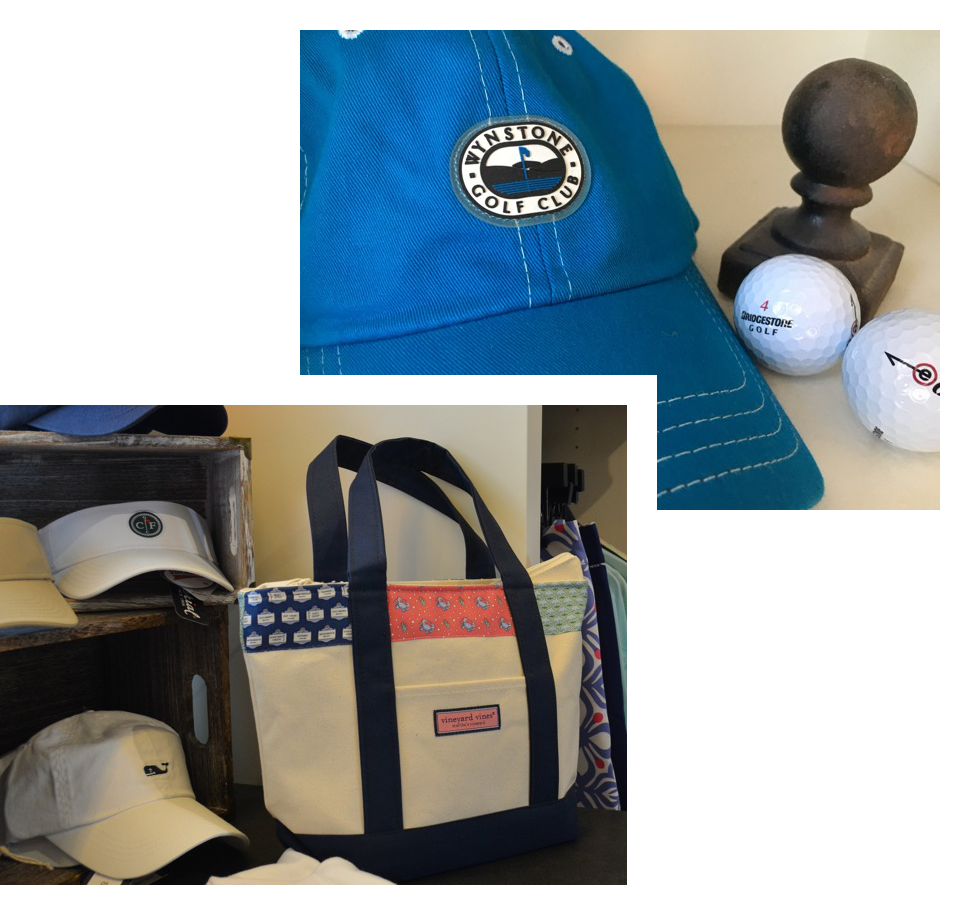 One of the most important competitive weapons a course owner has is an attractive, well-designed logo that represents his or her golf course. A great logo can be placed on almost everything featured in the pro shop, from apparel, golf balls and bags to gifts and accessories. The result: a product that can't be purchased anywhere else. Well-known resorts and country clubs have long leveraged their logos to sell merchandise, but every golf facility should take advantage of this unique merchandising opportunity.

Without question, the key to selling lots of logo merchandise is a design that reflects the facility and adds to the desirability of the merchandise. Your logo may not be as recognizable as those of Pebble Beach and Augusta National, but it doesn't mean customers won't find it desirable. Invest in a great design, and you'll sell considerably more merchandise. If your logo is not helping you sell more product, you may not have the right logo. Or, it may be time to freshen the design.

Once you have an effective design, there are myriad ways to use your logo. The key, however, is to place it tastefully on items your customers want. Some on-course shops also use different versions of their logo on different kinds of merchandise at different times of the year. This creates a sense of urgency and increases sales during specific seasons.
Forget the pro shop of old—today's on-course retail outlets are living, breathing retail merchandising centers. To succeed, course owners must embrace the new paradigm.